Property Details


Would you like to avoid the hurly-burly of hotels and instead spend your vacation in your very own house? You can sunbathe in your own yard and many of our properties feature lovely swimming pools. Most of the houses we rent are in very close proximity to the beach and abundant shopping options. The houses vary in size, and some properties sleep up to 11 persons. Some houses feature working fireplaces, while others are equipped with outdoor barbecue facilities. However, all of our vacation homes have one feature in common: a lovely view of the sea and the early morning sunrise, marking the beginning of another idyllic day on one of the world's most spectacular islands.


Area Details


The nature on Sardinia is still intact, the countryside diverse with unique fauna and flora set against a backdrop of unspoiled nature. The beaches of Sardinia are among the most beautiful in the world. Broad, pristine shores of white sand alternate with secluded rocky inlets. Bizarre rock formations, caves, mountains, canyons and forests are surrounded by endless beaches and the emerald green ocean with its crystal clear water. Magnificent mountain ranges stretch across the islands interior covered with the ever green maquis bushes.

Discover Sardinia's cultural diversity and many traditions. Ancient customs, amazing celebrations, colourful costumes and culinary delights await you. All over the island you will come across remains of these old traditions in architecture, crafts and regional cuisine. Wherever you turn in Sardinia you will find traces of its rich and diverse history and architecture: Pre-historic Nuraghi, Roman excavations and Romanic churches and monasteries are scattered across the island and tell a story of times long past and cultures gone forever.

Gallery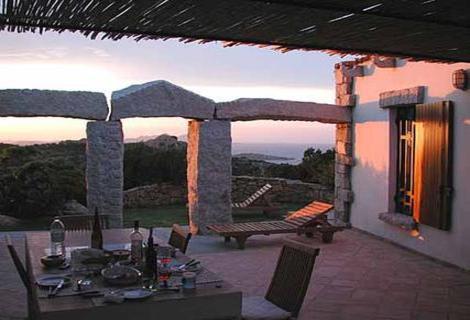 Location
The marker is only a general indicator of the property location. Confirm with owner for more details.