Property Details


Ground floor, small garden, two verandas, 4 + 2 beds, parking space, (TV and washing machine).


Area Details


La Pelosa is the most beautiful beach in all of Sardinia. The residence is beautifully built in a typical Sardinian style with a garden where kids can play safely. Stintino is a fishing village that remained small through the years, maintainig its original character.


Travel Details


Bus line connecting downtown Stintino to the Area every hour. Cars can be rented at the Alghero Airport.
Gallery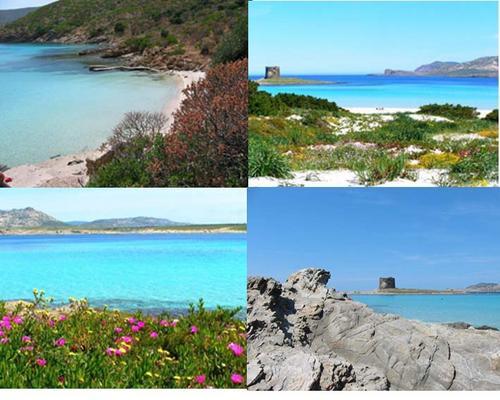 Location
The marker is an accurate indicator of the property location.
| | |
| --- | --- |
| Powered by google maps. Google maps of rental properties needs Javascript enabled | Overview google map. |
Click on the map below for a larger map of the area


Stintino,Italy,07100,Italy

Pricing details



The following rates are per Week
The rates are per per apartment
From
Upto
&nbsp
Charging Rate
&nbsp
Euros
US Dollars
British Pounds
06 Jul 2007
13 Jul 2007
600
672
513
13 Jul 2007
20 Jul 2007
650
728
556
31 Aug 2007
30 Sep 2007
350
392
299
30 Sep 2007
31 Oct 2007
300
336
256
31 Oct 2007
30 Nov 2007
200
224
171



Price Includes:-

All house-related costs (electricity, water, etc)



Price Excludes:-

Sheets and towels (may be purchased for 18 Euros per person per week). Cleaning: 50 euros.Cleaning: 50 euros.



Other Information:-

Special Offer for the 2 available weeks in July!
Availability Details

<-- For Full Detailed Calendar with Larger Text click the image
Last Updated on 2007-Jun-18
May, 2021
Su
Mo
Tu
We
Th
Fr
Sa
1
2
3
4
5
6
7
8
9
10
11
12
13
14
15
16
17
18
19
20
21
22
23
24
25
26
27
28
29
30
31

June, 2021
Su
Mo
Tu
We
Th
Fr
Sa
1
2
3
4
5
6
7
8
9
10
11
12
13
14
15
16
17
18
19
20
21
22
23
24
25
26
27
28
29
30

July, 2021
Su
Mo
Tu
We
Th
Fr
Sa
1
2
3
4
5
6
7
8
9
10
11
12
13
14
15
16
17
18
19
20
21
22
23
24
25
26
27
28
29
30
31

August, 2021
Su
Mo
Tu
We
Th
Fr
Sa
1
2
3
4
5
6
7
8
9
10
11
12
13
14
15
16
17
18
19
20
21
22
23
24
25
26
27
28
29
30
31
September, 2021
Su
Mo
Tu
We
Th
Fr
Sa
1
2
3
4
5
6
7
8
9
10
11
12
13
14
15
16
17
18
19
20
21
22
23
24
25
26
27
28
29
30

October, 2021
Su
Mo
Tu
We
Th
Fr
Sa
1
2
3
4
5
6
7
8
9
10
11
12
13
14
15
16
17
18
19
20
21
22
23
24
25
26
27
28
29
30
31

November, 2021
Su
Mo
Tu
We
Th
Fr
Sa
1
2
3
4
5
6
7
8
9
10
11
12
13
14
15
16
17
18
19
20
21
22
23
24
25
26
27
28
29
30

December, 2021
Su
Mo
Tu
We
Th
Fr
Sa
1
2
3
4
5
6
7
8
9
10
11
12
13
14
15
16
17
18
19
20
21
22
23
24
25
26
27
28
29
30
31
Contact Details - Preferred option listed first



Note: Disclaimer
For Rental Enquiries - Email the owner.. Click here. (NB. You need to have popups enabled to use this)
Tel No. Valentina Valenti at 00393356072556 in Italy - Please Quote Reference:Villa Vacations -10340
Languages spoken: english-italian
Between 12 and 22 in Italy time
Features


Television
Video Cassette Recorder
Washing Machine



Activities


Activity - Tennis, Golf, Pools
Night Life, Theatres, Restaurants
Outdoor Activities - Walks, Lakes, Woods
Seaside - Close to beaches



Restrictions


No Pets



Owner's Links



The Asinara\' s Park in front of \"La Pelosa\" Beach
End of Links
---