Property Details


Situated on the beautiful northern coast of Sardinia an area famed for its white beaches and stunning turquoise water of crystalline clarity.

The lovely ground floor apartment is 45 square metres, with a double bedroom, bathroom with shower, dining area with comfortable sofa bed, satellite TV, and dining table. Full equipped open kitchen with hob, oven, fridge, freezer and Air- conditioning. Private terracce with views shared garden area. The terrace is ideal for having breakfast or enjoying an evening.

Grocery shops and restaurant are all available in Liscia di Vacca a stroll away from the house


Area Details


This rugged and beautiful region offers infinite opportunities to explore hidden coves and beaches, medieval towns, ancient Nuraghic ruins and to experience a culture not found anywhere else.
Porto Cervo has a good selection of café's, bars and restaurants that make the most of the selection of the finest seafood fresh from the harbour.

It is an ideal sea-side resort, world renowned for its unique natural beauty and for the impeccably refined development, carried out by His Highness the Aga Khan, in perfect harmony with the natural environment.
Nowhere in the world has such a large resort, of over 3000 hectares, been so well developed by only one person, with an overall Master Plan, contemplating a 50 year development and has received so much loving care for detail

Within a couple of hours, you can visit so many extraordinary places: Tiscali, Su Goruppu, the deepest gorge of Europe, Cala Luna, Bosa, the Phoenician towns of Nora and Tharros, the Nuragic villages of Barrumini and Sant Antine, the sand dunes of Piscinas and many, many more. There are endless opportunities for sight-seeing, shopping, trekking in the spectacular Sardinian hinterland and for discovering the fascinating and mysterious archeological monuments dating back many millenniums.


Travel Details


The Costa Smeralda on the North-Eastern coast of the isle of Sardinia, which is one of the main Italian islands, right in the middle of the Mediterranean Sea, just one or two hour's flight from the main European cities.

Gallery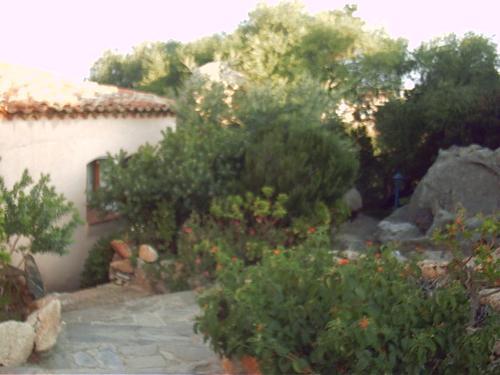 Location
The marker is an accurate indicator of the property location.