Property Details


A comfortable, modern apartment in Negrar, Valpolicella, 12 km. from Verona and 20 km. from Lake Garda. Ideal for the opera in the Arena di Verona and for a relaxing holiday in the vineyards and olive groves of this beautiful area of northern Italy.
The apartment is on the ground floor with its own secluded private garden and patio for meals outside. There is one large double/triple bedroom, two bathrooms, a large kitchen/dining-room and a large living-room with room for 1 or 2 more people to sleep. The kitchen is well equipped with dishwasher etc. Sheets and towels are provided. Free wireless connection.
During the year the apartment is used as a Bed and Breakfast and more details and photos are available on the website www.parry.it


Area Details


Negrar in Valpolicella is a charming small town in a beautiful valley near Verona set in the vineyards and olive groves of the foothills leading up to the Lessinia and Dolomite mountains. It is an ideal centre from which to visit local areas of beauty (see our website www.parry.it)and places such as Verona (12 km), Lake Garda (half an hour by car) and Venice.
Other places of interest include Gardaland Theme Park and Canevaworld Water park (both 20-30 minutes by car).
The centre of Negrar is five minutes' walk from the house, and here you can find lots of pizzerias and restaurants, as well as a few shops and an interesting market on Monday mornings.
The Negrar area is a good centre for people who enjoy walking holidays as well as people who would like to get to know an area which is relatively undiscovered.
The area is naturally best known for its vineyards, and for the production of the traditional Valpolicella Classico as well as the top of the market Amarone and Recioto Valpolicella wines. There are innumerable wine producers in the Negrar area, ranging from large distributors to small but highly pecialised 'cantine' which sell most of their high quality wine locally, who are often willing to arrange for visits and wine tasting.


Travel Details


There is an excellent train service from Verona to all parts of Italy - north to Trento and Bolzano, south to Mantova, Bologna, Rome and Florence, west to Brescia, Bergamo and Milan, and east to Vicenza, Padova and Venice. The bus service to Negrar is limited and the last bus is about 19.00, so it is advisable to rent a car.
Easy access from Verona, Venice, Montichiari (Brescia) and Orio al Serio (Bergamo) airports.

Gallery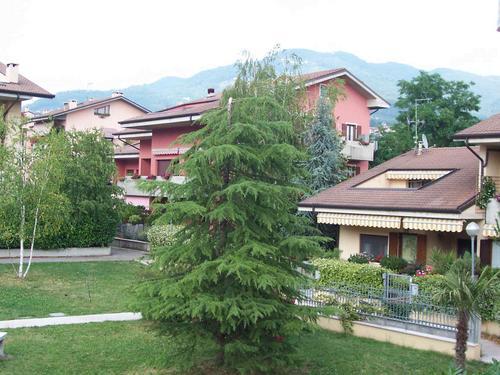 Location
The marker is an accurate indicator of the property location.