Property Details


Mauritius within your reach. Marisa Residences are new, affordable, air conditioned studio apartments with swimming pool and garden. Ideal setting for a relaxing holiday. Transfers from and to the airport and laundry and domestic services are provided. There are 3 studio bungalows, each property sleeps 2 adults with provision for extra cot or small bed. Two bungalows may be linked internally if requested, to accomodate a family of 4/5.


Area Details


Surrounded with breath taking views and facing the deep azure ocean, the apartments are in a perfect location for a relaxing and enjoyable holidays. Just Relax and Enjoy.


Travel Details


Good public transport are available all over the island. Please visit our website for details.
Gallery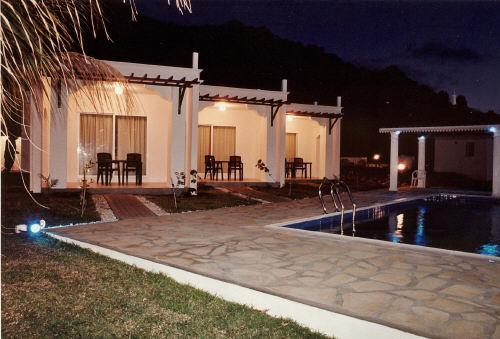 Location
The marker is a close indicator to the property location.
| | |
| --- | --- |
| Powered by google maps. Google maps of rental properties needs Javascript enabled | Overview google map. |
Click on the map below for a larger map of the area


La Gaulette,Savanne,Mauritius,Mauritius

Pricing details



The following rates are per Week
The rates are per per bungalow
From
Upto
&nbsp
Charging Rate
&nbsp
British Pounds
US Dollars
Euros
31 Jul 2005
02 Aug 2005
250.
328
293



Price Includes:-

Transfer from and to the airport. Laundry and domestic services.
Availability Details

<-- For Full Detailed Calendar with Larger Text click the image
Last Updated on 2005-Sep-18
July, 2020
Su
Mo
Tu
We
Th
Fr
Sa
1
2
3
4
5
6
7
8
9
10
11
12
13
14
15
16
17
18
19
20
21
22
23
24
25
26
27
28
29
30
31

August, 2020
Su
Mo
Tu
We
Th
Fr
Sa
1
2
3
4
5
6
7
8
9
10
11
12
13
14
15
16
17
18
19
20
21
22
23
24
25
26
27
28
29
30
31

September, 2020
Su
Mo
Tu
We
Th
Fr
Sa
1
2
3
4
5
6
7
8
9
10
11
12
13
14
15
16
17
18
19
20
21
22
23
24
25
26
27
28
29
30

October, 2020
Su
Mo
Tu
We
Th
Fr
Sa
1
2
3
4
5
6
7
8
9
10
11
12
13
14
15
16
17
18
19
20
21
22
23
24
25
26
27
28
29
30
31
November, 2020
Su
Mo
Tu
We
Th
Fr
Sa
1
2
3
4
5
6
7
8
9
10
11
12
13
14
15
16
17
18
19
20
21
22
23
24
25
26
27
28
29
30

December, 2020
Su
Mo
Tu
We
Th
Fr
Sa
1
2
3
4
5
6
7
8
9
10
11
12
13
14
15
16
17
18
19
20
21
22
23
24
25
26
27
28
29
30
31

January, 2021
Su
Mo
Tu
We
Th
Fr
Sa
1
2
3
4
5
6
7
8
9
10
11
12
13
14
15
16
17
18
19
20
21
22
23
24
25
26
27
28
29
30
31

February, 2021
Su
Mo
Tu
We
Th
Fr
Sa
1
2
3
4
5
6
7
8
9
10
11
12
13
14
15
16
17
18
19
20
21
22
23
24
25
26
27
28
Contact Details - Preferred option listed first



Note: Disclaimer
For Rental Enquiries - Email the owner.. Click here. (NB. You need to have popups enabled to use this)
Tel No. Isabelle / Helen at 07720 716 209 in United Kingdom - Please Quote Reference:Villa Vacations -10727
Languages spoken: English and French
Between 17 and 22 in United Kingdom time
Features


Air Conditioning
Communal Swimming Pool
Television
Washing Machine



Activities


Activity - Tennis, Golf, Pools
Culture - Museums, Historic Sites
Outdoor Activities - Walks, Lakes, Woods
Seaside - Close to beaches
Wilderness - Mountains, River Gorges



Restrictions






Owner's Links


Click Here for more information about this property
End of Links
---