Property Details


Sous les Noyers gite is ideal for those seeking peace and tranquility in the heart of the Southern French countryside. Landscaped gardens covering 3 acres, a secluded swimming pool and a beautiful view over the vineyards and fields of sunflowers are some of the attractions. The surrounding area is steeped in history and mystery We are 40 minutes from Rennes le Château, site of the real 'Da Vinci Code'. A range of sporting and cultural pursuits are available and mountains, beaches and gorges are within easy reach. Carcassonne golf course is just half an hour away and four other golf courses are all within reach for a day's nine or eighteen holes.


Area Details


Brezilhac village is in the heart of the southern french coountryside which combines vineyards, medieval villages and scenery including stunning gorges and mountains. Nearby are a host of Castles, Churches and other monuments from the time of the Cathar Crusades. Brezilhac is just 20 minutes away from the city of Carcassonne, and its famous castle. Puivert "the musicians' castle" is on route from Mirepoix, the colourful market town also close to our village. Limoux, the town known for it Blanquette (Champagne style wine) is about 15 minutes from Brezilhac. Just past Limoux is the spa town of Alet les Bains and then Rennes le château, famed for its mysterious treasure. Montsegur, one of the last bastions of the Knights Templar, is within easy reach, as is the spectacular Gorge de Galamus. We are just over an hour from the beaches of Narbonne and Leucate to the East, and not much further from the Pyrenees, Andorra and northern Spain. Toulouse is the nearest large city, 50 minutes away and Perpignan can be reached in an hour and a half. Just past Perpignan is Collioure, sometimes called the jewel of the Languedoc coast. Many inland lakes are within easy reach, one of the most scenic being Lac Montbel


Travel Details


You do need a car since public transport is limited.

Gallery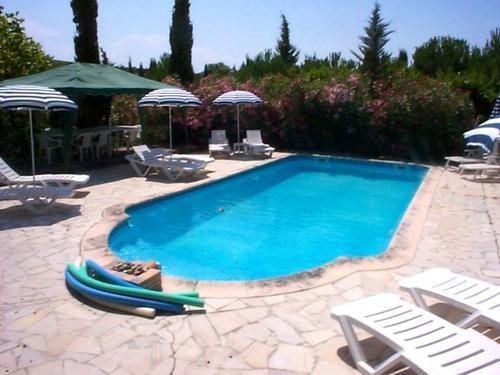 Location
The marker is only an estimate of the location based on zip/post code and street address.