Property Details


Luxury 4 bedroom 3 bathroom villa with private FREE Solar heated pool & spa complete with games room in lovely location on disney's doorstep *** FREE Local & International phone calls ***


Area Details


Orange Tree community facilities are also available to our guests these include, tennis courts, recreation area and children's play area.

Our villa is a 10-minute drive from Walt Disney World main gates and one-minute from a brand new Super Wal-mart.

Also within a 2 – 5 minute drive are other supermarkets, Winn Dixie and Publix.

The pharmacy Walgreen's is a short walk away and there are many lovely restaurants and shops on the nearby 192.
Gallery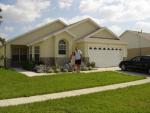 Location
The marker is an accurate indicator of the property location.
| | |
| --- | --- |
| Powered by google maps. Google maps of rental properties needs Javascript enabled | Overview google map. |
Click on the map below for a larger map of the area


Clermont,Florida,34711,United States

Pricing details


Contact Owner for Prices

Availability Details




<-- For Full Detailed Calendar with Larger Text click the image
Last Updated on 2008-Oct-01
May, 2021
Su
Mo
Tu
We
Th
Fr
Sa
1
2
3
4
5
6
7
8
9
10
11
12
13
14
15
16
17
18
19
20
21
22
23
24
25
26
27
28
29
30
31

June, 2021
Su
Mo
Tu
We
Th
Fr
Sa
1
2
3
4
5
6
7
8
9
10
11
12
13
14
15
16
17
18
19
20
21
22
23
24
25
26
27
28
29
30

July, 2021
Su
Mo
Tu
We
Th
Fr
Sa
1
2
3
4
5
6
7
8
9
10
11
12
13
14
15
16
17
18
19
20
21
22
23
24
25
26
27
28
29
30
31

August, 2021
Su
Mo
Tu
We
Th
Fr
Sa
1
2
3
4
5
6
7
8
9
10
11
12
13
14
15
16
17
18
19
20
21
22
23
24
25
26
27
28
29
30
31
September, 2021
Su
Mo
Tu
We
Th
Fr
Sa
1
2
3
4
5
6
7
8
9
10
11
12
13
14
15
16
17
18
19
20
21
22
23
24
25
26
27
28
29
30

October, 2021
Su
Mo
Tu
We
Th
Fr
Sa
1
2
3
4
5
6
7
8
9
10
11
12
13
14
15
16
17
18
19
20
21
22
23
24
25
26
27
28
29
30
31

November, 2021
Su
Mo
Tu
We
Th
Fr
Sa
1
2
3
4
5
6
7
8
9
10
11
12
13
14
15
16
17
18
19
20
21
22
23
24
25
26
27
28
29
30

December, 2021
Su
Mo
Tu
We
Th
Fr
Sa
1
2
3
4
5
6
7
8
9
10
11
12
13
14
15
16
17
18
19
20
21
22
23
24
25
26
27
28
29
30
31
Contact Details - Preferred option listed first



Note: Disclaimer
For Rental Enquiries - Email the owner.. Click here. (NB. You need to have popups enabled to use this)
Tel No. Sue Bugden at +44 (0) 1304 830948 in United Kingdom - Please Quote Reference:Villa Vacations -11457
Languages spoken: english
Between 8 and 22 in United Kingdom time
Fax No. +44 (0) 1304 831914 in United Kingdom
Features


Air Conditioning
Dishwasher
DVD Player
Private Swimming Pool
Satellite or Cable Television
Stereo System
Television
Washing Machine



Activities


Activity - Tennis, Golf, Pools
Culture - Museums, Historic Sites
Night Life, Theatres, Restaurants
Outdoor Activities - Walks, Lakes, Woods



Restrictions


No Pets
No Smokers



Owner's Links


Click Here for more information about this property
End of Links
---