Property Details


Why stay in a hotel when you can relax with the whole family in this Magical Pool Villa. Have some fun at the theme parks then relax by the private heated swimming pool. This Magical Pool Home is located in the beautiful and friendly subdivision of Indian Ridge Oaks.

The house has 1600 sq feet, 4 bedroom/2 bath. Master bedroom has one king size bed, 2nd bedroom has 1 queen, 3rd bedroom has two twin beds, and the 4th bedroom has 1 twin/crib bed. All rooms have a TV, the pool area has a GAME ROOM type screened porch.

This Magical Pool Villa is pet friendly and the best part is that we live only a few minutes away from the villa so you know that you will get the highest customer service around. The home is a few minutes away from beautiful golf courses, shops and Downtown Disney. We always have special deals going on, e-mail or call to see if your dates are available. We look forward to getting the opportunity to have you stay in this Magical Pool Villa.


Area Details


Nearby Attractions
Biking, Golf, Tennis, Racquetball, Basketball, Fitness Center, Gym, Horseshoes, Miniature golf, Amusement Parks, Fishing, Wildlife
Viewing, Horseback Riding, Shopping, Restaurants, Live Theater,
Cinemas, Museums, Sightseeing, Swimming, Snorkeling/Diving, Boating,
Sailing, Surfing


Travel Details


A car would be useful
Links public buses, Taxis, and rental cars

Gallery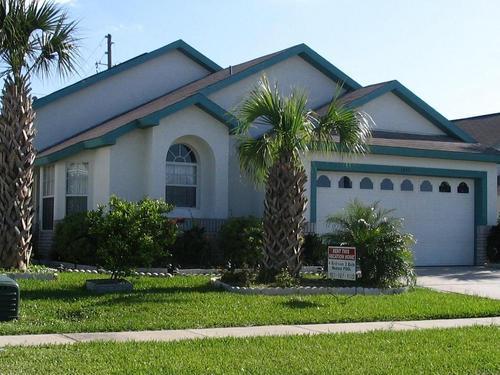 Location
The marker is only an estimate of the location based on zip/post code and street address.
| | |
| --- | --- |
| Powered by google maps. Google maps of rental properties needs Javascript enabled | Overview google map. |
Click on the map below for a larger map of the area


Indian Ridge Oaks,Florida,34747,United States

Pricing details



The following rates are per Week
The rates are per villa
From
Upto
&nbsp
Charging Rate
&nbsp
US Dollars
British Pounds
Euros
15 Aug 2006
31 Oct 2006
750
573
670
31 Oct 2006
15 Dec 2006
850
649
759



Price Includes:-

Taxes, cleaning fees.



Price Excludes:-

Pool heating is extra, please let me know if you want it.
Availability Details

<-- For Full Detailed Calendar with Larger Text click the image
Last Updated on 2006-Aug-16
October, 2020
Su
Mo
Tu
We
Th
Fr
Sa
1
2
3
4
5
6
7
8
9
10
11
12
13
14
15
16
17
18
19
20
21
22
23
24
25
26
27
28
29
30
31

November, 2020
Su
Mo
Tu
We
Th
Fr
Sa
1
2
3
4
5
6
7
8
9
10
11
12
13
14
15
16
17
18
19
20
21
22
23
24
25
26
27
28
29
30

December, 2020
Su
Mo
Tu
We
Th
Fr
Sa
1
2
3
4
5
6
7
8
9
10
11
12
13
14
15
16
17
18
19
20
21
22
23
24
25
26
27
28
29
30
31

January, 2021
Su
Mo
Tu
We
Th
Fr
Sa
1
2
3
4
5
6
7
8
9
10
11
12
13
14
15
16
17
18
19
20
21
22
23
24
25
26
27
28
29
30
31
February, 2021
Su
Mo
Tu
We
Th
Fr
Sa
1
2
3
4
5
6
7
8
9
10
11
12
13
14
15
16
17
18
19
20
21
22
23
24
25
26
27
28

March, 2021
Su
Mo
Tu
We
Th
Fr
Sa
1
2
3
4
5
6
7
8
9
10
11
12
13
14
15
16
17
18
19
20
21
22
23
24
25
26
27
28
29
30
31

April, 2021
Su
Mo
Tu
We
Th
Fr
Sa
1
2
3
4
5
6
7
8
9
10
11
12
13
14
15
16
17
18
19
20
21
22
23
24
25
26
27
28
29
30

May, 2021
Su
Mo
Tu
We
Th
Fr
Sa
1
2
3
4
5
6
7
8
9
10
11
12
13
14
15
16
17
18
19
20
21
22
23
24
25
26
27
28
29
30
31
Contact Details - Preferred option listed first



Note: Disclaimer
For Rental Enquiries - Email the owner.. Click here. (NB. You need to have popups enabled to use this)
Tel No. Omar Garcia at 1-407-970-3752 in United States - Please Quote Reference:Villa Vacations -11696
Languages spoken: Spanish, English
Features


Air Conditioning
Communal Swimming Pool
Dishwasher
DVD Player
Elevator
Private Swimming Pool
Satellite or Cable Television
Stereo System
Television
Washing Machine



Activities


Activity - Tennis, Golf, Pools
Culture - Museums, Historic Sites
Night Life, Theatres, Restaurants
Outdoor Activities - Walks, Lakes, Woods



Restrictions






Owner's Links



End of Links
---