Property Details


Nashville is the Music City. The famous Gaylord Opryland Hotel is a very beautiful place to behold. Other interesting sites are: Museums, Country Music, Great Restaurants, Water Parks.


Area Details


Spacious 1 or 2 bedroom suite. Will sleep up to 8 persons. Furnished with linen, washer & dryer, dishes, iron & board.


Travel Details


Yes.
Gallery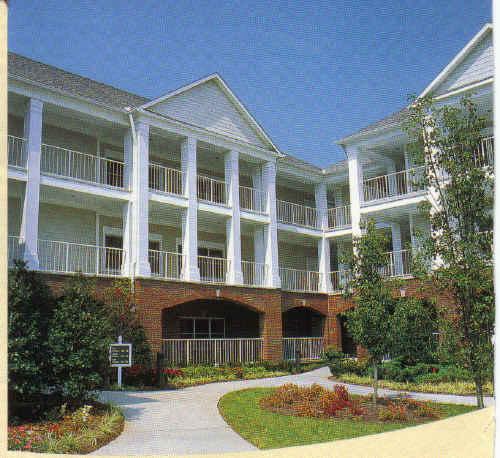 Location
The marker is only a general indicator of the property location. Confirm with owner for more details.
| | |
| --- | --- |
| Powered by google maps. Google maps of rental properties needs Javascript enabled | Overview google map. |
Click on the map below for a larger map of the area


Nashville,Tennessee,37214,United States

Pricing details



The following rates are per Day
The rates are per 2 bedroom suite
From
Upto
&nbsp
Charging Rate
&nbsp
US Dollars
British Pounds
Euros
31 May 2006
01 Oct 2006
250.00
191
223



Price Includes:-

Full Suite and surrounding amenities.



Price Excludes:-

Any taxes.
Availability Details

<-- For Full Detailed Calendar with Larger Text click the image
Last Updated on 2005-Aug-23
August, 2020
Su
Mo
Tu
We
Th
Fr
Sa
1
2
3
4
5
6
7
8
9
10
11
12
13
14
15
16
17
18
19
20
21
22
23
24
25
26
27
28
29
30
31

September, 2020
Su
Mo
Tu
We
Th
Fr
Sa
1
2
3
4
5
6
7
8
9
10
11
12
13
14
15
16
17
18
19
20
21
22
23
24
25
26
27
28
29
30

October, 2020
Su
Mo
Tu
We
Th
Fr
Sa
1
2
3
4
5
6
7
8
9
10
11
12
13
14
15
16
17
18
19
20
21
22
23
24
25
26
27
28
29
30
31

November, 2020
Su
Mo
Tu
We
Th
Fr
Sa
1
2
3
4
5
6
7
8
9
10
11
12
13
14
15
16
17
18
19
20
21
22
23
24
25
26
27
28
29
30
December, 2020
Su
Mo
Tu
We
Th
Fr
Sa
1
2
3
4
5
6
7
8
9
10
11
12
13
14
15
16
17
18
19
20
21
22
23
24
25
26
27
28
29
30
31

January, 2021
Su
Mo
Tu
We
Th
Fr
Sa
1
2
3
4
5
6
7
8
9
10
11
12
13
14
15
16
17
18
19
20
21
22
23
24
25
26
27
28
29
30
31

February, 2021
Su
Mo
Tu
We
Th
Fr
Sa
1
2
3
4
5
6
7
8
9
10
11
12
13
14
15
16
17
18
19
20
21
22
23
24
25
26
27
28

March, 2021
Su
Mo
Tu
We
Th
Fr
Sa
1
2
3
4
5
6
7
8
9
10
11
12
13
14
15
16
17
18
19
20
21
22
23
24
25
26
27
28
29
30
31
Contact Details - Preferred option listed first



Note: Disclaimer
For Rental Enquiries - Email the owner.. Click here. (NB. You need to have popups enabled to use this)
Tel No. Felix & Morna Battle at 256-895-0114 in United States - Please Quote Reference:Villa Vacations -11739
Languages spoken: English
Between 3 and 17 in United States time
Alternate Tel No. Felix & Morna Battle at 256-714-0828
Features


Air Conditioning
Communal Swimming Pool
Dishwasher
Elevator
Satellite or Cable Television
Sauna
Stereo System
Television
Washing Machine



Activities


Activity - Tennis, Golf, Pools
Culture - Museums, Historic Sites
Night Life, Theatres, Restaurants
Outdoor Activities - Walks, Lakes, Woods



Restrictions


No Pets
No Smokers



Owner's Links



End of Links
---