Property Details


Casa Julia set in the midst of beautiful Italian countryside - yet only approx. 27 km (1/2 hour) away from the sea. The villa provides flexible and comfortable accommodation for groups or families. With two adjacent apartments, it possible to enjoy your holiday with friends and family but at the same provides your own private space.

Casa Julia stands on a hill with 360 degrees of unspoilt views over the rolling landscape of Le Marche - on clear days you can see the Adriatic Sea. This perfectly reconditioned country house has a well-maintained garden and a swimming pool with Roman steps.

Casa Julia is available for holiday lets the whole year round. The main house can accommodate up to six people, with three large bedrooms, a separate TV area and two bathrooms. The two adjacent apartments each can accommodate two people, and have their own bathroom and kitchen area. Outside there is an 8 metre swimming pool with shaded and sun terraces.


Area Details


Le Marche is a region of rolling hills, beautiful beaches and sparseley populated too. Are you searching for the perfect place for a family holiday in Le Marche? A villa with a pool in the Marche? A farmhouse near Urbino? A beach holiday near Pesaro? A residence in the province of Macerata with a pool? Casa Julia can provide them all. Our villa in Le Marche is near Ancona, near Urbino, near Urbania, near the coast - in fact, near everything! Fly into Ancona, Bologna, Forli or Rimini and you are never more than 2.5hrs from anywhere.

Ancona is more than just a stopping off point for flights, the city's art museum houses works by Titian, Lotto and Crivelli although it is better known for its modern art collection. Not to be missed is the cathedral which was built on the site of a 3rd Century BC temple dedicated to Venus and is an ornate blend of Byzantine, Roman and Gothic styles. And personal experience of the shops leads me to believe that this is the cheapest city in Italy!

From the soaring green untouched splendour of the Monte Sibillini National park to the sparkling blue waters of the Adriatic coast, le Marche is truly spoilt for wild natural beauty.

This region, as yet largely untouched by tourism, has a history of its own dating back to the time of the Etruscans. Evidence of which can be found in the many archaeological centres now opening up to the inquisitive traveller as much as to the locals whose true heritage is being rediscovered.

The Renaissance of art and food that swept Tuscany and Umbria during the middle ages was also felt in Le Marche. Many of the cities are built around some imposing Castles that children will love including Urbino, Urbania, Jesi, Porto Recanati, theatrical Amandola, operatic Macerata, golden Ascoli Piceno and Baroque Sarnano. Norcia is famous for its truffles but we recommend Acqualagna because it is smaller, easier to get to and easier to park in! Blaze a trail to the beaches and the Riviera del Conero with its cliffs and hidden coves offering wonderful seascapes and enjoy the earthy cuisine, corpulent wines and luscious olives!

Cingoli

A windy walled town built on a hill that receives the last rays of the sun when all around is in shadow; "non e' ancor notte a Cingoli", (it's not yet night at Cingoli) goes a popular Marche saying, meaning, "don't count your chickens before they're hatched".

The place has also earned the title "the Balcony of the Marche" for its sweeping panoramas - the best views are from behind the church of San Francesco. Climb up Corso Garibaldi to Piazza Vittorio Emanuele, once the forum of Roman Cingulum and still the heart of this stone-built town.
To one side stands a fine 16thC Renaissance town hall with a much earlier clock tower. Inside is the smart, newly arranged Museo Archeologico with interesting Bronze Age lumber - to see the collection call at the library (Biblioteca comunale) in Via Mazzini 1. The library also houses the town's Pinacoteca, or art gallery, with another of the region's serendipity collections of paintings by Lorenzo Lotto, this time a splendid Madonna of the Rosary.

Cingoli's brief moment of glory came with the one-year papacy of its son, Pius VIII, in 1829; it was he who ordered a new facade for the late Baroque Cathedral on the main piazza, never finished due to his early death. Behind the town hall is hushed Via del Podesta', Cingoli's most atmospheric street.

Conero

Just south of Ancona rises the solitary limestone peak of Monte Conero whose steep slopes slide down to the sea and the prettiest beaches on the whole of the Northern Adriatic shore. The beauty of the place means that its three small resorts offer standing room only in July and August; come in late May, early September or, best of all, June.


Travel Details


Ancona airport (Ryanair from Stansted) is 35 minutes by car as is the main E55/A14. A car is essential.

Gallery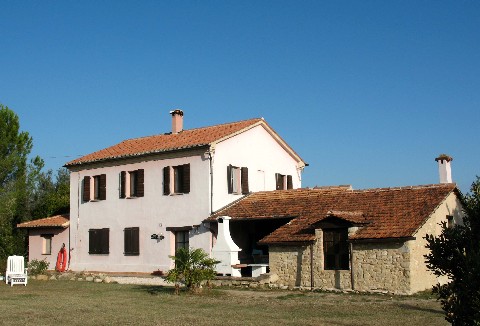 Location
The marker is a close indicator to the property location.