Property Details


Exclusive 3500 sq. ft luxury villa with amazing ocean and bay view from all suites and the spacious living room and the large swimming pool. Situated right behind two beautiful paradise beaches out of a total of 23 in South Americas most attractive tropical holiday resort, B˙zios. Close to any imaginable water sport, 18 hole golf and the beautiful and romantic town center.

Build by well renowned architect in 1998 in all exclusive natural stone and polished hardwood complimented by stylish new furnishing. The view simply exquisite. Watch the mountains across the bay even resting your head on the pillow! The huge swimming pool shares the same spectacular ocean view. Four wonderful suites with nine beds, all air conditioned and with large bathrooms and wardrobes. Build in 24 hour guarded Condominium close to two of the most famous beaches in the exclusive international tropical resort B˙zios.


Area Details


Only about a kilometer from ther center of the romantic "pirate feel" down town of B˙zios, often likened to Saint Tropez because of the special vibe and livelines. A tropical haven for actors, musicians and sports stars, B˙zios offers exceptional shopping, the classy restaurants and a vibrant night life.
The peninsula B˙zios enjoys year round summer with 254 average sunny days and offers 23 beautiful and exotic yet very different beaches with crystal clear water. A must see for scuba divers. The thermal winds creates perfect conditions for surfing, kite surfing, wind surfing and any other imaginable water sport. Several daily tours from down town, such as Whale watching, dolphin watching, sea turtle tours but also longer Amazon jungle or Rio de Janeiro city arrangements.

An unforgettable holiday experience.


Travel Details


Buses, mini-buses, taxis,luxury air-con buses from Rio de Janeiro.
B˙zios also has its own small airport with service to Rio.
Boats.

Gallery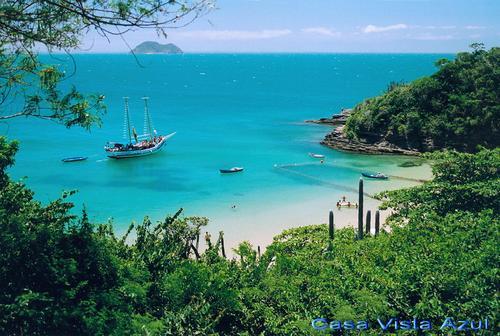 Location


B˙zios,Rio de Janeiro,28950 - 00,Brazil

Pricing details


Contact Owner for Prices

Availability Details




<-- For Full Detailed Calendar with Larger Text click the image
Last Updated on 2006-Jul-05
July, 2022
Su
Mo
Tu
We
Th
Fr
Sa
1
2
3
4
5
6
7
8
9
10
11
12
13
14
15
16
17
18
19
20
21
22
23
24
25
26
27
28
29
30
31

August, 2022
Su
Mo
Tu
We
Th
Fr
Sa
1
2
3
4
5
6
7
8
9
10
11
12
13
14
15
16
17
18
19
20
21
22
23
24
25
26
27
28
29
30
31

September, 2022
Su
Mo
Tu
We
Th
Fr
Sa
1
2
3
4
5
6
7
8
9
10
11
12
13
14
15
16
17
18
19
20
21
22
23
24
25
26
27
28
29
30

October, 2022
Su
Mo
Tu
We
Th
Fr
Sa
1
2
3
4
5
6
7
8
9
10
11
12
13
14
15
16
17
18
19
20
21
22
23
24
25
26
27
28
29
30
31
November, 2022
Su
Mo
Tu
We
Th
Fr
Sa
1
2
3
4
5
6
7
8
9
10
11
12
13
14
15
16
17
18
19
20
21
22
23
24
25
26
27
28
29
30

December, 2022
Su
Mo
Tu
We
Th
Fr
Sa
1
2
3
4
5
6
7
8
9
10
11
12
13
14
15
16
17
18
19
20
21
22
23
24
25
26
27
28
29
30
31

January, 2023
Su
Mo
Tu
We
Th
Fr
Sa
1
2
3
4
5
6
7
8
9
10
11
12
13
14
15
16
17
18
19
20
21
22
23
24
25
26
27
28
29
30
31

February, 2023
Su
Mo
Tu
We
Th
Fr
Sa
1
2
3
4
5
6
7
8
9
10
11
12
13
14
15
16
17
18
19
20
21
22
23
24
25
26
27
28
Contact Details - Preferred option listed first



Note: Disclaimer
For Rental Enquiries - Email the owner.. Click here. (NB. You need to have popups enabled to use this)
Tel No. Poul Winther Knudsen at +4540150490 in Denmark - Please Quote Reference:Villa Vacations -12146
Languages spoken: Dansih, English, German, Portuguese
Between 8 and 16 in Denmark time
Features


Air Conditioning
DVD Player
Private Swimming Pool
Satellite or Cable Television
Stereo System
Television



Activities


Activity - Tennis, Golf, Pools
Night Life, Theatres, Restaurants
Outdoor Activities - Walks, Lakes, Woods
Seaside - Close to beaches
Wilderness - Mountains, River Gorges



Restrictions


No Pets



Owner's Links


Click Here for more information about this property
End of Links
---