Property Details


A great 6 bed pool villa, in a great location, offering great facilities for a great vacation!


Area Details


The Retreat is situated on the sought after community of Legacy Park and is ideally located at the back of the site to give you plenty of peace and quiet.

The Legacy Park communities are located just off the US27 giving you great access to fast routes to all that Florida offers. The I4 is 10 minutes drive away with the Highway 192 (Kissimmee's main thoroughfare) being only 5 minutes away.
Gallery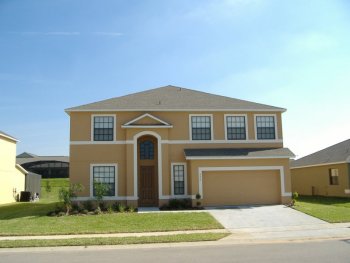 Location
The marker is a close indicator to the property location.
| | |
| --- | --- |
| Powered by google maps. Google maps of rental properties needs Javascript enabled | Overview google map. |
Click on the map below for a larger map of the area


Legacy Park, Davenport,Florida,33897,United States

Pricing details


Contact Owner for Prices

Availability Details




<-- For Full Detailed Calendar with Larger Text click the image
Last Updated on 2006-Sep-13
May, 2021
Su
Mo
Tu
We
Th
Fr
Sa
1
2
3
4
5
6
7
8
9
10
11
12
13
14
15
16
17
18
19
20
21
22
23
24
25
26
27
28
29
30
31

June, 2021
Su
Mo
Tu
We
Th
Fr
Sa
1
2
3
4
5
6
7
8
9
10
11
12
13
14
15
16
17
18
19
20
21
22
23
24
25
26
27
28
29
30

July, 2021
Su
Mo
Tu
We
Th
Fr
Sa
1
2
3
4
5
6
7
8
9
10
11
12
13
14
15
16
17
18
19
20
21
22
23
24
25
26
27
28
29
30
31

August, 2021
Su
Mo
Tu
We
Th
Fr
Sa
1
2
3
4
5
6
7
8
9
10
11
12
13
14
15
16
17
18
19
20
21
22
23
24
25
26
27
28
29
30
31
September, 2021
Su
Mo
Tu
We
Th
Fr
Sa
1
2
3
4
5
6
7
8
9
10
11
12
13
14
15
16
17
18
19
20
21
22
23
24
25
26
27
28
29
30

October, 2021
Su
Mo
Tu
We
Th
Fr
Sa
1
2
3
4
5
6
7
8
9
10
11
12
13
14
15
16
17
18
19
20
21
22
23
24
25
26
27
28
29
30
31

November, 2021
Su
Mo
Tu
We
Th
Fr
Sa
1
2
3
4
5
6
7
8
9
10
11
12
13
14
15
16
17
18
19
20
21
22
23
24
25
26
27
28
29
30

December, 2021
Su
Mo
Tu
We
Th
Fr
Sa
1
2
3
4
5
6
7
8
9
10
11
12
13
14
15
16
17
18
19
20
21
22
23
24
25
26
27
28
29
30
31
Contact Details - Preferred option listed first



Note: Disclaimer
For Rental Enquiries - Email the owner.. Click here. (NB. You need to have popups enabled to use this)
Tel No. Dawn Sims at +11 44 (0)2380232202 in United Kingdom - Please Quote Reference:Villa Vacations -12264
Languages spoken: English
Fax No. +11 44 (0)2380232069 in United Kingdom
Features


Air Conditioning
Dishwasher
DVD Player
Private Swimming Pool
Satellite or Cable Television
Stereo System
Television
Video Cassette Recorder
Washing Machine



Activities


Activity - Tennis, Golf, Pools
Night Life, Theatres, Restaurants
Outdoor Activities - Walks, Lakes, Woods



Restrictions


No Pets



Owner's Links



End of Links
---