Property Details


Villa Gaia is a brand new and luxurious Villa accommodating up to eight guests in perfect comfort.
Located on the west coast of Antigua ,in one of the islands most exclusive areas ,called Galley Bay.
The house features a total of four large bedrooms with both air conditioning and ceiling fans, along with a spacious living room and kitchen , fully equipped with furniture and finishings imported directly from Italy.
An elegant sun deck with a large swimming pool fitted with luxurious mosaic glass tiles overlooks the breathtaking view of the beach of Galley Bay.
3 minutes walk to the beach of Galley Bay.
Also included for your entertainment needs , are : a 32" Sony Tv with cable TV , a VCR,DVD and games , fast internet access and phone line.
Daily maid service provided.


Area Details


The Galley Bay area is one of the most exclusive area of Antigua.The beach of Galley Bay is one of the most beautiful beach of Antigua .The beach is located on the Caribbean side not Ocean side.

Gallery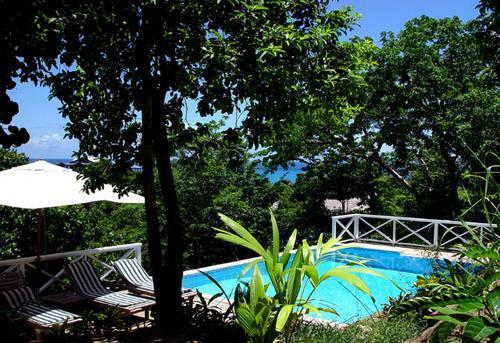 Location


Galley Bay,Antigua,w400,Antigua and Barbuda

Pricing details


Contact Owner for Prices

Availability Details




<-- For Full Detailed Calendar with Larger Text click the image
Last Updated on 2006-May-22
May, 2022
Su
Mo
Tu
We
Th
Fr
Sa
1
2
3
4
5
6
7
8
9
10
11
12
13
14
15
16
17
18
19
20
21
22
23
24
25
26
27
28
29
30
31

June, 2022
Su
Mo
Tu
We
Th
Fr
Sa
1
2
3
4
5
6
7
8
9
10
11
12
13
14
15
16
17
18
19
20
21
22
23
24
25
26
27
28
29
30

July, 2022
Su
Mo
Tu
We
Th
Fr
Sa
1
2
3
4
5
6
7
8
9
10
11
12
13
14
15
16
17
18
19
20
21
22
23
24
25
26
27
28
29
30
31

August, 2022
Su
Mo
Tu
We
Th
Fr
Sa
1
2
3
4
5
6
7
8
9
10
11
12
13
14
15
16
17
18
19
20
21
22
23
24
25
26
27
28
29
30
31
September, 2022
Su
Mo
Tu
We
Th
Fr
Sa
1
2
3
4
5
6
7
8
9
10
11
12
13
14
15
16
17
18
19
20
21
22
23
24
25
26
27
28
29
30

October, 2022
Su
Mo
Tu
We
Th
Fr
Sa
1
2
3
4
5
6
7
8
9
10
11
12
13
14
15
16
17
18
19
20
21
22
23
24
25
26
27
28
29
30
31

November, 2022
Su
Mo
Tu
We
Th
Fr
Sa
1
2
3
4
5
6
7
8
9
10
11
12
13
14
15
16
17
18
19
20
21
22
23
24
25
26
27
28
29
30

December, 2022
Su
Mo
Tu
We
Th
Fr
Sa
1
2
3
4
5
6
7
8
9
10
11
12
13
14
15
16
17
18
19
20
21
22
23
24
25
26
27
28
29
30
31
Contact Details - Preferred option listed first



Note: Disclaimer
For Rental Enquiries - Email the owner.. Click here. (NB. You need to have popups enabled to use this)
Tel No. Myrna Putignano at 1 786 556 6853 in Antigua and Barbuda - Please Quote Reference:Villa Vacations -12312
Languages spoken: English , Italian , French , Spanish
Via their own Web Site
Features


Air Conditioning
Dishwasher
DVD Player
Private Swimming Pool
Satellite or Cable Television
Stereo System
Television
Video Cassette Recorder
Washing Machine



Activities


Activity - Tennis, Golf, Pools
Culture - Museums, Historic Sites
Night Life, Theatres, Restaurants
Outdoor Activities - Walks, Lakes, Woods
Seaside - Close to beaches



Restrictions


No Pets



Owner's Links


Click Here for more information about this property
End of Links
---