Property Details


Victorian farm house recently restored with 3/4 bedrooms close to beautiful beaches, numerous golf courses, and excellent dining opportunities.


Area Details


This is a rural village on the East coast of Prince Edward Island where the pace is laid back and the long sunsets are welcome after a day frolicing in the Atlantic Ocean on some of the best beaches in the world. You won't want to miss a visit to Basin Head Beach, 30 minutes away and the Greenwich Sand Dunes, 10 minutes by car. Maybe golfing is your interest with numerous choices but none better than the Links at Crowbush, 10 minutes away. Lots of opportunity for fishing trips including lobster, tuna and other deep sea fishing. The locals will be more than happy to suggest the right outing.


Travel Details


There is no public transport in this area. A car is necessary and easily rented from the airport in Charlottetown or various locations in the city.
Gallery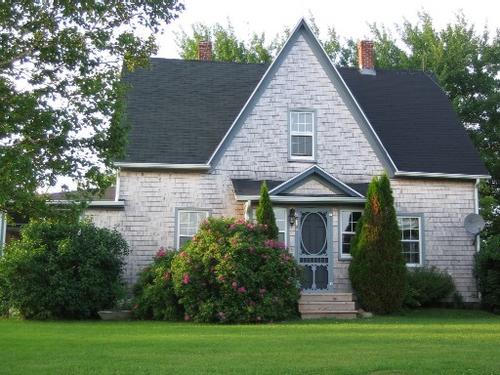 Location
The marker is a close indicator to the property location.
| | |
| --- | --- |
| Powered by google maps. Google maps of rental properties needs Javascript enabled | Overview google map. |
Click on the map below for a larger map of the area


St. Peter's Bay,Prince Edward Island,C0A2A0,Canada

Pricing details



The following rates are per Week
From
Upto
&nbsp
Charging Rate
&nbsp
Canadian Dollars
US Dollars
British Pounds
01 Aug 2007
31 Aug 2007
1500
1156
882
31 Aug 2007
30 Sep 2007
1000
771
588



Price Includes:-

Waste removal, gardening and grass cutting, telephone for local dialing.



Other Information:-

Discounted rates for long terms stays. The house is available after September 30, prices are negotiable for that time period. The house might be available in June, so please contact me, if you have interest during that month.
Availability Details

<-- For Full Detailed Calendar with Larger Text click the image
Last Updated on 2007-May-02
August, 2020
Su
Mo
Tu
We
Th
Fr
Sa
1
2
3
4
5
6
7
8
9
10
11
12
13
14
15
16
17
18
19
20
21
22
23
24
25
26
27
28
29
30
31

September, 2020
Su
Mo
Tu
We
Th
Fr
Sa
1
2
3
4
5
6
7
8
9
10
11
12
13
14
15
16
17
18
19
20
21
22
23
24
25
26
27
28
29
30

October, 2020
Su
Mo
Tu
We
Th
Fr
Sa
1
2
3
4
5
6
7
8
9
10
11
12
13
14
15
16
17
18
19
20
21
22
23
24
25
26
27
28
29
30
31

November, 2020
Su
Mo
Tu
We
Th
Fr
Sa
1
2
3
4
5
6
7
8
9
10
11
12
13
14
15
16
17
18
19
20
21
22
23
24
25
26
27
28
29
30
December, 2020
Su
Mo
Tu
We
Th
Fr
Sa
1
2
3
4
5
6
7
8
9
10
11
12
13
14
15
16
17
18
19
20
21
22
23
24
25
26
27
28
29
30
31

January, 2021
Su
Mo
Tu
We
Th
Fr
Sa
1
2
3
4
5
6
7
8
9
10
11
12
13
14
15
16
17
18
19
20
21
22
23
24
25
26
27
28
29
30
31

February, 2021
Su
Mo
Tu
We
Th
Fr
Sa
1
2
3
4
5
6
7
8
9
10
11
12
13
14
15
16
17
18
19
20
21
22
23
24
25
26
27
28

March, 2021
Su
Mo
Tu
We
Th
Fr
Sa
1
2
3
4
5
6
7
8
9
10
11
12
13
14
15
16
17
18
19
20
21
22
23
24
25
26
27
28
29
30
31
Contact Details - Preferred option listed first



Note: Disclaimer