Property Details


2 two bedroom accomodation accomodates up to 6 people fully airconditioned with own swimming pool secluded garden near supermarkets beach cafes restaurants tranquil area house keeper on site.Northof the island (pereybere near grand baie)good public transport system and good highways.Closed to bottenical garden and capital Port-louis.


Area Details


Situated in a tranquil and picturesque residential area, colsed to the best sea side in Mauritius closed to all the aminities and famous hotels.Sea sports mountain climbing boat trips available on request for fixed price.Well suited for families with young children ,discotheques available with in 2 kilometre distance .Internetcafes available ,local restaurents and craft centres are near by.


Travel Details


Aircondition bus service to Port-louis every 30 mins for a 30 mins ride ample taxi services available bus services to other detiantion also available from Grand baie.
Gallery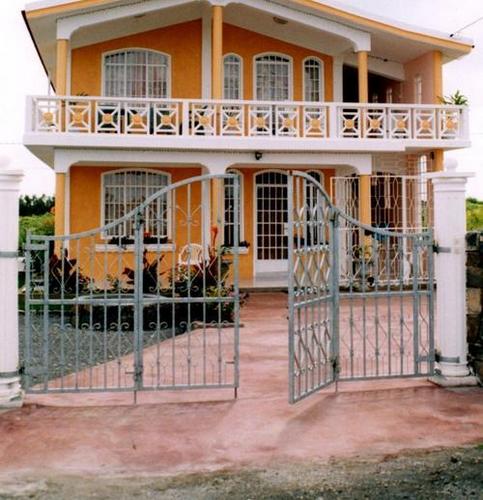 Location
The marker is a close indicator to the property location.
| | |
| --- | --- |
| Powered by google maps. Google maps of rental properties needs Javascript enabled | Overview google map. |
Click on the map below for a larger map of the area


Pricing details


£250 per week per apartment

Availability Details




<-- For Full Detailed Calendar with Larger Text click the image
Last Updated on 2007-Jul-04
January, 2021
Su
Mo
Tu
We
Th
Fr
Sa
1
2
3
4
5
6
7
8
9
10
11
12
13
14
15
16
17
18
19
20
21
22
23
24
25
26
27
28
29
30
31

February, 2021
Su
Mo
Tu
We
Th
Fr
Sa
1
2
3
4
5
6
7
8
9
10
11
12
13
14
15
16
17
18
19
20
21
22
23
24
25
26
27
28

March, 2021
Su
Mo
Tu
We
Th
Fr
Sa
1
2
3
4
5
6
7
8
9
10
11
12
13
14
15
16
17
18
19
20
21
22
23
24
25
26
27
28
29
30
31

April, 2021
Su
Mo
Tu
We
Th
Fr
Sa
1
2
3
4
5
6
7
8
9
10
11
12
13
14
15
16
17
18
19
20
21
22
23
24
25
26
27
28
29
30
May, 2021
Su
Mo
Tu
We
Th
Fr
Sa
1
2
3
4
5
6
7
8
9
10
11
12
13
14
15
16
17
18
19
20
21
22
23
24
25
26
27
28
29
30
31

June, 2021
Su
Mo
Tu
We
Th
Fr
Sa
1
2
3
4
5
6
7
8
9
10
11
12
13
14
15
16
17
18
19
20
21
22
23
24
25
26
27
28
29
30

July, 2021
Su
Mo
Tu
We
Th
Fr
Sa
1
2
3
4
5
6
7
8
9
10
11
12
13
14
15
16
17
18
19
20
21
22
23
24
25
26
27
28
29
30
31

August, 2021
Su
Mo
Tu
We
Th
Fr
Sa
1
2
3
4
5
6
7
8
9
10
11
12
13
14
15
16
17
18
19
20
21
22
23
24
25
26
27
28
29
30
31
Contact Details - Preferred option listed first



Note: Disclaimer
For Rental Enquiries - Email the owner.. Click here. (NB. You need to have popups enabled to use this)
Tel No. mr.E.Sivakumaran at 01293 772065 in United Kingdom - Please Quote Reference:Villa Vacations -4476
Fax No. 01293772065 in United Kingdom
Features


Air Conditioning
Boat Available
Private Swimming Pool
Stereo System
Television
Video Cassette Recorder
Washing Machine



Activities


Activity - Tennis, Golf, Pools
Culture - Museums, Historic Sites
Night Life, Theatres, Restaurants
Outdoor Activities - Walks, Lakes, Woods
Seaside - Close to beaches
Wilderness - Mountains, River Gorges



Restrictions






Owner's Links


Click Here for more information about this property
End of Links
---