Property Details


This two-bedroom, fully-equipped beach cottage is on a shared property. It features a master bedroom with a four-poster 'Lamu' style bed, and its own upstairs verandah. There is a fully-equipped kitchen including a fridge, cooker, and microwave -- for you to prepare your own meals. Or there is a maid available to prepare meals at USD 3.00 per day.

Interior design by Shallini Sankey


Area Details


Enjoy the lovely swimming pool, along with the pristine beach with access to beach bars, surfing, diving, and other watersports. Nearby are coral pools accessible during low tide where various marine creatures can be viewed at close quarters.

Nightlife is vibrant in the South Coast with the famous Forty Thieves Beach Bar - slip off your shoes and let the beach sand massage your toes! - and Ali Bharbours Cave Restaurant amongst many others only an easy 15 minute drive away on Diani Beach.

There is a world class 18-hole Championship Golf Course running through Palm, Cashewnut and Casuarina Palm Trees also 15 minutes away.The coast is a place with a long and exotic history, its calm blue waters the traditional passage of the Arabian Spice Trade.

Along the length of this coast, Arab and Portuguese forts, Old Towns and the overgrown, deserted ruins of Swahili outposts bear witness to this fascinating history. In the winding medieval streets and bustling markets of Lamu and Mombasa Old Town, life has continued unhurried and unchanged for more than 400 years.

The beaches are bordered by lush green coastal rainforests with prolific birdlife and variety of wildlife including baboons, rare colobus monkeys and even leopard.

Inland, the fertile hinterland of Kwale District consists of small villages inhabited by the Wakamba, Digo and Duruma tribes.

Further south, the small fishing village of Shimoni is home to a series of deep mysterious coastal caves that stretch from the sea to deep into the jungles. Historically, these caves were long used as a refuge for Dhow Sailors, Arab slavers and explorers.

Shimoni is also an excellent base for big game fishing in the waters of the Pemba Channel.


Travel Details


Rental available at very cheap rates - approx. USD 30 per day inclusive mileage!

Taxi's available next door. Matatus and mini buses available from the main Ukunda - Likoni ferry road (2 kms from the cottage) at very cheap rates.

Gallery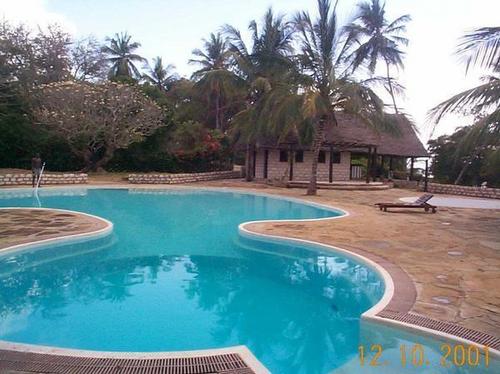 Location
The marker is only a general indicator of the property location. Confirm with owner for more details.