Property Details


First apartment is a 60 Sq/Mt. flat at the second level of an ancient building (XII - XVI century), in the medieval centre of the town. The location is near the main square of the old town (Piazza S. Maria).

The flat has a big living and dining room (30 Sq/Mt), with a full equipped kitchenette. In the living part there is a double sofa bed and a wood fire. There are also a bathroom (with shower) and a double sleeping room, with a double bed.
The house has been completely renewed in year 1995 and it has electric power, hot water, drinkable water. Full gas heating, but there is a fireplace, too: for this reason, the house is available round year.
It is confortable up to four people, but it can guests 5 people.

It is possible to park the car very closely (100 to 200 mt,)

In the streets all around it is possible to buy everything, thanks to a lot of different kind of shops, restaurants, pubs.

The second apartment is at the third level ad it is 45 Sq/m, with a double sleeping room, a big livingroom with double sofa bed and kitchenette, and a bathroom with shower.
The may be rented toghether or alone.


Area Details


SEGNI (800 mt a.s.l) was founded 2.500 years ago by the first Roman Kings, as military and strategic outpost along the way for Naples. Of that period, the town conservs all the spectacular walls (6 Km) surroundings the town, many gates and the panoramic Acropoli (high place of the ancient town), with the remains of an italic temple, in Middle Age transformed in the Christian Church of S.Peter and a stunning view over the Sacco Valley (at foothill) and over the Appenines Mountains.

All the historical centre has a medieval looking, full of typical houses, churches and streets. There are many cheap and good restaurants and you can buy a lot of typical local products: wooden cooked bread, sweets, chestnuts, local meet, ham and sausages, hand made pasta…..

Dueing to the altitude, summer is fresh, expecially at night (and without mosquitos!).

Is it possible to walk and explore Lepino Mountains, full of woods and carsic valleys, while from the top of the mountains (1.400 m. a.s.l.) you may see Tyrrhenian Sea's beaches, far away 20 Km. only.


Travel Details


SEGNI, 50 Km far away, is well linked to Rome by Bus, by railway (Colleferro Railway Station at 5 Km, with bus service)and by Highway (Rome-Naples, Colleferro exit). To reach Rome from Colleferro Station it takes 30 minutes only.
Due to the fact that Colleferro is on Rome-Naples Railroad, you can reach also Naples (and Pompei's archeological area) by train.

Gallery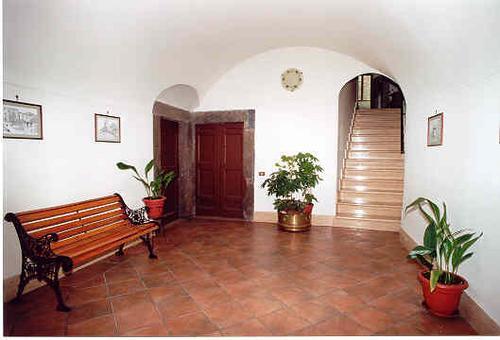 Location
The marker is an accurate indicator of the property location.