Property Details


Spacious Apartment (60 sq.mt) with its own big equipped garden (100mt).
It is located in Marina Velca Beach, close to Tarquinia, near Viterbo and Rome.
Marina Velca is a residential place where there are only Villas or Apartments with own indipendent gardens. It is a very quiet and good place for lovers of nature, Golf and seaside and for little families.
The apartment is very close to the beach. It is located in first floor. It has: 1 big equipped garden with: Barbecue, external shower, barch umbrella, table and chiars; 1 large double bedroom, 1 twin bedroom, 1 new bathroom, 1 new kitchenette, 1 little fire place, 1 spacious livingroom, 2 balconies.
This apartment is very simple to reach: 40 minutes by car from Rome airport by Aurelia Road, exit Tarquinia.


Area Details


It is a very beautiful area, reach in History, because it is tha cradle of Etruscan Civilization, with the most important Etruscan Museum in Tarquinia. In Marina Velca there is the most important Golf of central Italy.
Very good products and meals in the around Restaurants.
- Restaurants are 100mt and 300mt far from the house.
- Bars are 100mt far from the house.
- Shops are 100mt far from the house.
- Swimming pool is 50mt far from the apartment to enter people
must pay a tiket.
- Big super markets are 1km far from the house.
The house is near the beach, 80 mt far from the beach....
The beach is sendy and not gravel.


Travel Details


To 2 Kms is Tarquinia city where people can find: Bus service, Train Service.
Big Shops, Market Super, Museum, Disco, Pubs, Pharmacy, Hospital,...

Gallery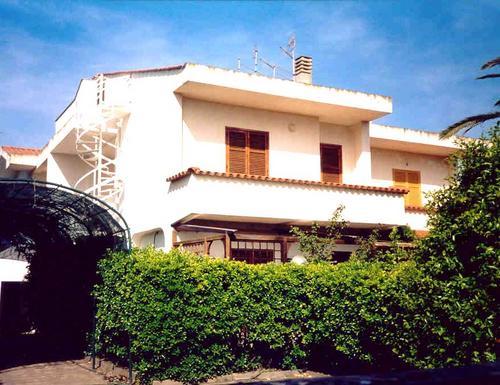 Location
The marker is an accurate indicator of the property location.