Property Details


Beautiful fully furnished apartment, centrally located in the nothern suburbs (Melissia area), minutes from the Olympic Stadium & Olympic complex (Maroussi), easy access to Acropolis, and other ancient monuments and museums, tourist attractions-sightseeing, and nightlife. Easy access to transportation (Bus, street car, subway). Available for short term or long term rent. Ideal for families, couples, group of friends, or business people. Also ideal for renting during the Olympic Games 2004


Area Details


Melissia is one of the most beautiful and prestigious suburbs of Athens, 30 min. from down town Athens 10 min drive to Kifissia (one of the most expensive and chic areas in Athens). Ideal for night life, 30 min. drive from the beaches, etc.
Restaurants, Greek traditional taverns, cafe bars, bistros, video stores, shopping centers, Supermarkets, fast foods, etc. All in your fingertips.

Easy access to ancient monuments and tourist attractions, like Acropolis, Columns of Olympious Zeus, The Greek Parliament-Syntagma square, The Greek National Zoo and Botanical Gardens, Plaka (The old city), Museums.


Travel Details


Bus, Street car, access to the new metro-subway.

Gallery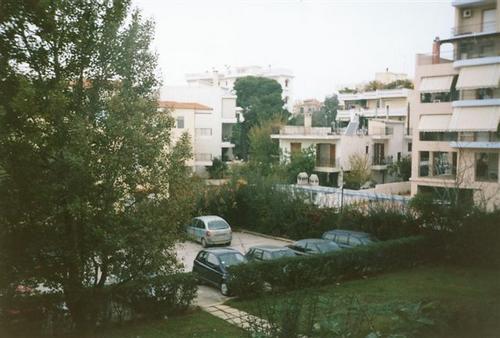 Location


Athens,Athens,-----,Greece

Pricing details


Contact Owner for Prices

Availability Details




<-- For Full Detailed Calendar with Larger Text click the image
Last Updated on 2003-Sep-10
May, 2022
Su
Mo
Tu
We
Th
Fr
Sa
1
2
3
4
5
6
7
8
9
10
11
12
13
14
15
16
17
18
19
20
21
22
23
24
25
26
27
28
29
30
31

June, 2022
Su
Mo
Tu
We
Th
Fr
Sa
1
2
3
4
5
6
7
8
9
10
11
12
13
14
15
16
17
18
19
20
21
22
23
24
25
26
27
28
29
30

July, 2022
Su
Mo
Tu
We
Th
Fr
Sa
1
2
3
4
5
6
7
8
9
10
11
12
13
14
15
16
17
18
19
20
21
22
23
24
25
26
27
28
29
30
31

August, 2022
Su
Mo
Tu
We
Th
Fr
Sa
1
2
3
4
5
6
7
8
9
10
11
12
13
14
15
16
17
18
19
20
21
22
23
24
25
26
27
28
29
30
31
September, 2022
Su
Mo
Tu
We
Th
Fr
Sa
1
2
3
4
5
6
7
8
9
10
11
12
13
14
15
16
17
18
19
20
21
22
23
24
25
26
27
28
29
30

October, 2022
Su
Mo
Tu
We
Th
Fr
Sa
1
2
3
4
5
6
7
8
9
10
11
12
13
14
15
16
17
18
19
20
21
22
23
24
25
26
27
28
29
30
31

November, 2022
Su
Mo
Tu
We
Th
Fr
Sa
1
2
3
4
5
6
7
8
9
10
11
12
13
14
15
16
17
18
19
20
21
22
23
24
25
26
27
28
29
30

December, 2022
Su
Mo
Tu
We
Th
Fr
Sa
1
2
3
4
5
6
7
8
9
10
11
12
13
14
15
16
17
18
19
20
21
22
23
24
25
26
27
28
29
30
31
Contact Details - Preferred option listed first



Note: Disclaimer
For Rental Enquiries - Email the owner.. Click here. (NB. You need to have popups enabled to use this)
Tel No. Kostas Konstantelos at 416-519-9564 in Canada - Please Quote Reference:Villa Vacations -8265
Languages spoken: English, Greek
By Post to: Kostas Konstantelos, 1001 Lawrence Ave. East, Apt# 609, Toronto, Ontario, M3C 1R3,Canada
Other Properties


Click here to see other properties owned/managed by this advertisor
Features


Air Conditioning
Elevator
Satellite or Cable Television
Television
Video Cassette Recorder
Washing Machine



Activities


Culture - Museums, Historic Sites
Night Life, Theatres, Restaurants
Outdoor Activities - Walks, Lakes, Woods
Seaside - Close to beaches



Restrictions






Owner's Links



End of Links
---