Property Details


DISNEY ONLY MINUTES AWAY from this Luxury Condominium with clubhouse at Laguna Bay, 3 bedrooms, 2 bathrooms.

Laguna Bay villas comprises 114 licensed condominiums on a beautifully landscaped site just minutes away from Disney World. Amenities include a clubhouse, a heated walk-in swimming pool, games room, snack bar and shop, exercise gym, sauna, jacuzzi/hot tub at pool. The property has security alarm door entry key box, safe box and the site id security patrolled at night. At the clubhouse you can rent video movies overnight. A 'telly' has plumbed-in playstation and games. A tennis court and kids play area climb/slide in large sandpit are also available for use. Both Orlando airport (18 miles) and Sanford (further to travel) services the area.A holiday home, for your holidays, with all the facilities! (For more information see website: www.alandowflorida.co.uk)


Area Details


Besides the major theme parks to visit, (Disney only minutes away) there are other activities in the near by area. These include swimming, walking, tennis, softball, golf, fishing, cycling, exercise gym, shopping, flea market, entertainment, hot tub, etc. There are many varied activities in the surrounding area to keep all visitors and guests entertained all year round.


Travel Details


Both Orlando Airport (18 miles) and Sanford Airport (further to travel) service the area.

Gallery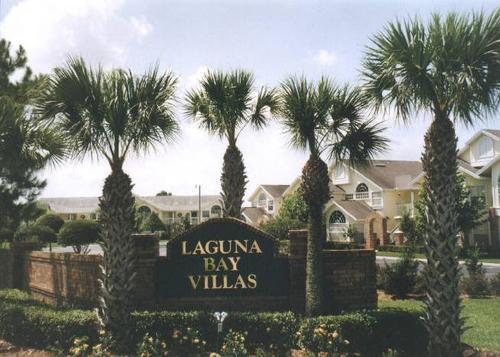 Location
The marker is a close indicator to the property location.