Property Details


The apartment measures 50 square meters, the largest part being the sitting and dining area, which has 2 fold-out double beds. There's also a well-equipped kitchen and a separate long and narrow room divided by a curtain into sleeping (single bed), and working space. So in all it can sleep up to 5. The bathroom, with tub, is voluminous, culminating in an impressive skylight.

The place has a lot of character, and a genuine historic feel. I have lived here 3 years. When I rent it out, I go to my house in the country. As it is lived in on a regular basis, there are all the comforts of home. What I love about this apartment is the immediate feeling of being part of the city, because of its central location and feeling of openness and space, the Mediterranean breeze and the street music fluttering through the windows. 3 windows look out onto Grand rue Jean Moulin, a pedestrian shopping street.
The apartment is up 3 flights of winding stairs. The building's entrance has a courtyard and 2 doors, one to the Grand rue, the other to the Opera Building (rue des étuves).


Area Details


The apartment is on the 3rd (top) floor of one of Montpellier's classified historical buildings (hôtels particuliers). It was built in the 17th century. During WWII, it housed the Resistance fighter Jean Moulin, for whom the street was named.
You couldn't get a more central location. Just out the door is the Place de la Comédie, largest pedestrian square in Europe. It's very lively and convenient, right on the tramway, a few steps from the tourist office, train station, as well as many important sites. It's the right balance of practical and intriguing, with many wonders at your doorstep, and no hassle to find everything you need, on foot. A great get away from the stresses of modern life, to step back into the cobbled streets of a medieval pedestrian district. Fantastic for shopping, strolling, sitting in outdoor cafés and watching the world go by! Easy access to beaches.


Travel Details


A few steps from the tramway stop Comedie and 5 minute walk from train and bus stations that can get you wherever you need to go, from the beaches (15 minute bus ride) to Paris (3 and a half hours by train). Shuttle buses to/from the airport.

Gallery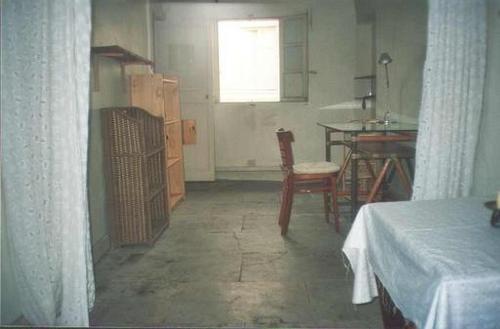 Location
The marker is an accurate indicator of the property location.