Property Details


Apartment with 2 (double bed) bedrooms, livingroom, kitchen, bathroom, terrace, 75m2. Satelite, TV, air-conditioned. Great location oposite to the Centre and the beach. Rent-a-car possible by question, as daily boat excursions also. It is situated in a 5 minutes walk from the town centre and the beautiful beach.


Area Details


Beautiful sunny town with old stone walls around it. It is known as the most popular vacation town in all Croatia. Lots of beaches and monuments in the town and near area. Excelent food and vines, dalmatian and foregin.


Travel Details


Public transport is done by bus or taxi.
Gallery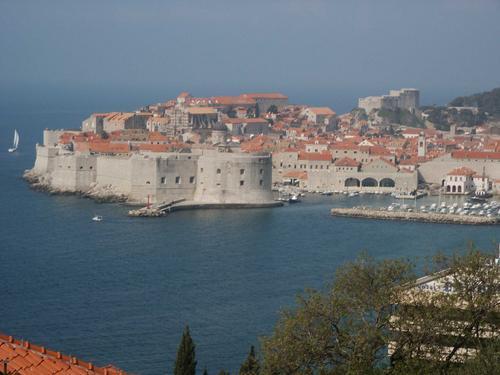 Location
The marker is an accurate indicator of the property location.
| | |
| --- | --- |
| Powered by google maps. Google maps of rental properties needs Javascript enabled | Overview google map. |
Click on the map below for a larger map of the area


Dubrovnik,Croatia,20000,Croatia

Pricing details



The following rates are per Day
The rates are per apartment
From
Upto
&nbsp
Charging Rate
&nbsp
Euros
US Dollars
British Pounds
01 Jan 2013
31 Mar 2013
80
88
70
31 Mar 2013
31 May 2013
90
99
79
31 May 2013
31 Jul 2013
100
111
88
31 Jul 2013
31 Aug 2013
110
122
96
31 Aug 2013
30 Sep 2013
100
111
88
30 Sep 2013
31 Dec 2013
90
99
79



Price Includes:-

The whole apartment fully equiped.



Price Excludes:-

Cars, boats..



Other Information:-

By question.
Depending of the number of days discount is possible.
Availability Details

<-- For Full Detailed Calendar with Larger Text click the image
Last Updated on 2004-Apr-20
October, 2019
Su
Mo
Tu
We
Th
Fr
Sa
1
2
3
4
5
6
7
8
9
10
11
12
13
14
15
16
17
18
19
20
21
22
23
24
25
26
27
28
29
30
31

November, 2019
Su
Mo
Tu
We
Th
Fr
Sa
1
2
3
4
5
6
7
8
9
10
11
12
13
14
15
16
17
18
19
20
21
22
23
24
25
26
27
28
29
30

December, 2019
Su
Mo
Tu
We
Th
Fr
Sa
1
2
3
4
5
6
7
8
9
10
11
12
13
14
15
16
17
18
19
20
21
22
23
24
25
26
27
28
29
30
31

January, 2020
Su
Mo
Tu
We
Th
Fr
Sa
1
2
3
4
5
6
7
8
9
10
11
12
13
14
15
16
17
18
19
20
21
22
23
24
25
26
27
28
29
30
31
February, 2020
Su
Mo
Tu
We
Th
Fr
Sa
1
2
3
4
5
6
7
8
9
10
11
12
13
14
15
16
17
18
19
20
21
22
23
24
25
26
27
28
29

March, 2020
Su
Mo
Tu
We
Th
Fr
Sa
1
2
3
4
5
6
7
8
9
10
11
12
13
14
15
16
17
18
19
20
21
22
23
24
25
26
27
28
29
30
31

April, 2020
Su
Mo
Tu
We
Th
Fr
Sa
1
2
3
4
5
6
7
8
9
10
11
12
13
14
15
16
17
18
19
20
21
22
23
24
25
26
27
28
29
30

May, 2020
Su
Mo
Tu
We
Th
Fr
Sa
1
2
3
4
5
6
7
8
9
10
11
12
13
14
15
16
17
18
19
20
21
22
23
24
25
26
27
28
29
30
31
Contact Details - Preferred option listed first



Note: Disclaimer
For Rental Enquiries - Email the owner.. Click here. (NB. You need to have popups enabled to use this)
Tel No. Zelimir Lale at +385915083389 in Croatia - Please Quote Reference:Villa Vacations -9880
Languages spoken: English
Features


Air Conditioning
Satellite or Cable Television
Television
Washing Machine



Activities


Culture - Museums, Historic Sites
Night Life, Theatres, Restaurants
Outdoor Activities - Walks, Lakes, Woods
Seaside - Close to beaches



Restrictions






Owner's Links



End of Links
---